Gracefully Quantum Leap to the
Next Level of Wealth in your
Soul-Based Business
Immerse Yourself Into the Universal HeartSpace where Negativity is Neutralized and Your Intuitive SuperPowers are Activated so you can become a Magnet for a life full of Peace, Abundance, Joy, Fulfillment and Freedom.
Learn to grow an abundant business with ease and grace.
By letting go of the mind-madness and merging with The Universal Heartspace, negativity is naturally neutralized and you'll gain the energy to fully activate your intuitive superpowers. Living your life from a place of flow will make you an abundance magnet to attract your most full life of peace, joy, fulfillment, and freedom.
You deserve to gift yourself an expert business mentor and healing supportive community of like-minded heart-centered business owners so you can feel safe to blossom into the soul-prenuer you came to earth to be.

This multi-faceted entrepreneurial immersion is curated by The Master Healer and Intuitive Business Coach, Johanna along with hers and your magical team of angels we will collectively co-create a powerful loving container where you can effortlessly jump to your highest timeline for more personal and business success.

The G.R.O.W.Th Method has already helped 1000's sensitive entrepreneurs achieve more effortless abundance.

This proven program offers energy healing, powerful soul activations, and expert guidance on monetizing your unique soul gifts. With these tools, you can serve humanity with ease and grace while thriving in your business.
Wealthy Intuitives Immersion:
Helping You Build Your Successful Soul-Based Business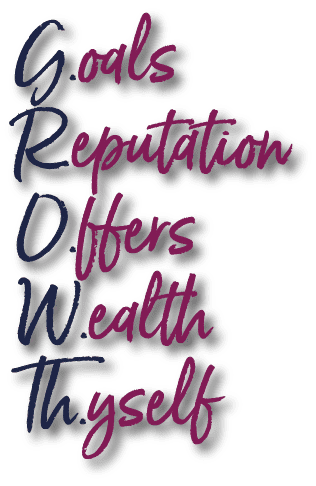 Advanced Trainings, Exercises & Activations, Live Q&A, Powerful Meditations
12 X LIVE Advanced Business & Intuitive Trainings w/Johanna (90 minutes)

12 X LIVE Intuitive Reading Sessions (90 minutes)

12 X LIVE Group and 1:1 Spotlight Healing/coaching (90 minutes)

12 X Recorded Meditations / Activations (15 ~ 60 minutes)

90 days of personalized "Magic Sauce' ~ Johanna's Energetic Healing Field

90 days of A Powerful Group Intentional Field

6 X Business / Intuitive Classes with Guest Teachers

5 X Empowering & Clarity Giving Workbooks

Lifetime access to all the recordings, meditations, community fb group

Join us anytime live or watch the recordings available 24×7

3-day in-person "Heal Your Money Story' retreat in Tulum, Mexico Sept, 14-18, 2023
Goodbye procrastination, and hello super manifestation 

I have clarity on my soul-based business goals and direction

I've cleared so many roadblocks and the procrastination is going away

I created a clear and concise business plan with action steps to achieve my goals
I own my power and am excited to be a leader in the new earth 

I'm no longer people-pleasing and I'm  embracing confrontation with solid boundaries

I have overcome the fear of sharing my magic by clearing the ancestral beLIEf's and karma

I know my unique style of marketing and have fun creating magnetic marketing materials
I'm no longer worried about my competition, I'm on my path

I love sharing my expertise and magic with my ideal audience

I have outlined and created new offers to share with my soul-mate clients

I know what solution I want to provide and share it with joy
I healed the shame around my old money stories

I let go of the negative patterns of drama and chaos

I now magnetize clients/customers doing my favorite activities 

I'm  confidently aligning with my high-priced/volume sales 

I'm clear on my ROI in my business offerings

Money in my business is so much more fun and relaxing now
I'm no longer burnout as I let go of my stinky thinking and doubt

I consistently work outside the boundaries of time and allow my angels to do the 'work'

I focus on enjoying my life and celebrating effortless synchronicities

I added myself to my schedule and only do things that I love

I have an incredibly supportive community to help me whenever I need
Loving Container To Learn:
5 CYCLES OF THE GROWTH METHOD
Wealthy Intuitives Immersion:
I made tens of thousands more because of Johanna's help! Her incredible real estate expertise and powerful intuition resulted in a miraculous and extremely profitable sale of my home at the perfect time. Without her, I have no idea what would have happened. Her advice has been life-changing, and I'm forever grateful.
I'm always blown away with Johanna's ability to see right through to what I need to shift within seconds! She goes right to the heart of the problem and helps me shift it so I can move with so much more ease and grace in my life.
She recently helped me with a tough exam that I really wanted to pass. I passed!!! I'm so grateful for her business guidance, amazing healing and incredible insights. Highly recommend her with 5-stars!
Johanna changed my life. After working with her, I'm now living my dream life! I just bought my dream home and have the business and soul-mate clients I absolutely LOVE!
It was a Holy Fuck moment! Our last session literally reset my nervous system. I went from flight or fright to calm and acceptance. Not only has my energy changed but so has my vocabulary; from negative to positive. WOW!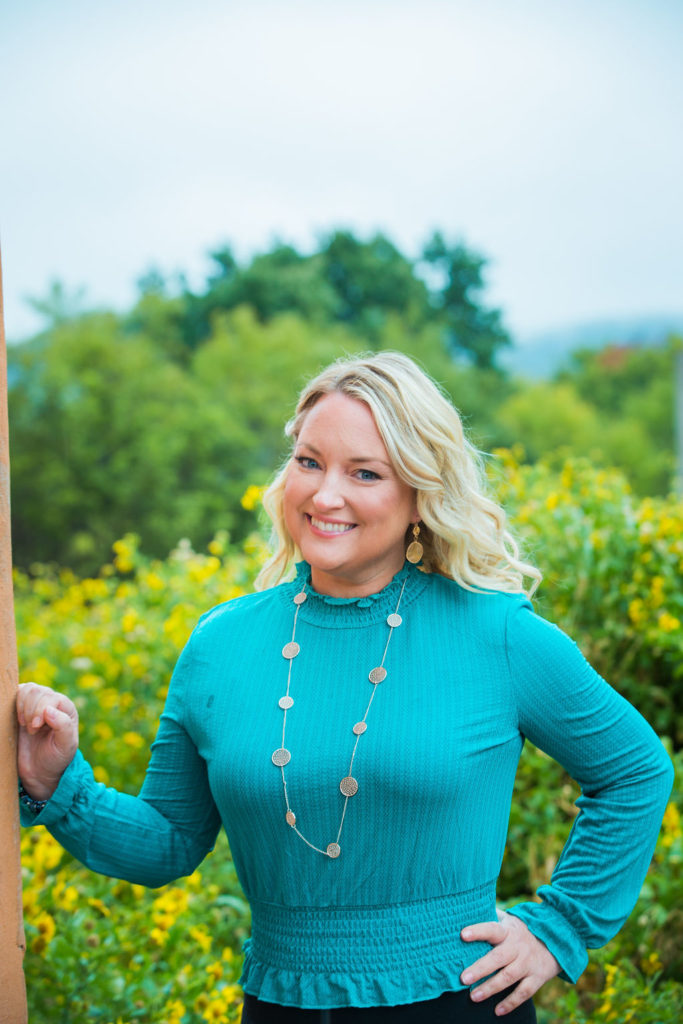 Johanna Gardner is a Master Energy Healer and Intuitive Business Coach who has helped thousands of entrepreneurs increase their wealth by doing what they love. She created the G.R.O.W.Th method to help sensitive entrepreneurs make a quantum leap in their success.
As an Internationally recognized Encaustic artist, Johanna has certified dozens of healers in her unique 'Soul and Wealth Color' healing modalities. As an ordained minister, Johanna has officiated over 600 wedding ceremonies. 
With over 25 years of entrepreneurial experience, she has built multiple successful businesses, including a multi-million dollar real estate investment firm that owned and managed 97 mortgages, as well as a hotel, and a 5-star wedding business located on the famous banks of The San Antonio Riverwalk in Texas.
She is an expert in realigning wealth-related belief systems with both left and right-brain intuitive coaching processes. Her clients include celebrities and multi-millionaires seeking to take a quantum leap to the next level of success in their lives and businesses.
100% Money Back Guarantee
*14 DAY RISK FREE (All Payments are non-refundable 14 days after first day of program.)
Experience the first two weeks, (although we are confident that you will find immense value in this immersion) and if for any reason you decide it's not the right fit, simply post your completed homework in the FB group, have a brief chat with us to understand why, and we will give you a hassle-free 100% refund of your payment
You'll also get all these Bonuses!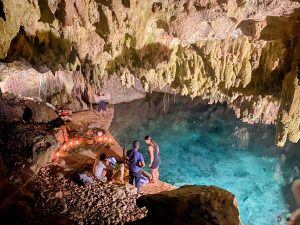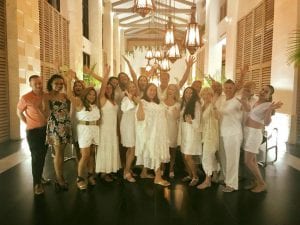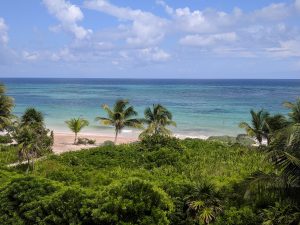 A Wealthy Intuitives "Heal Your Money' Retreat!
Included in this immersion is an in-person Wealthy Intuitive 'Heal Your Money-Story' Retreat with three magical days of healing and growth in Tulum, Mexico. 
You'll anchor in all the goodness from everything you've learned, and develop friendships and business partnerships with other heart-centered entrepreneurs. 
Your heart will be full of blissful memories.
Take an Unforgetable Journey:
SILVER PLAN
BUSINESS ENTREPRENEUR LEVEL
$3900
Payment Plans Avaliable
12 X LIVE Advanced Business & Intuitive Trainings w/Johanna (90 minutes) ($20,000 Value)

12 X LIVE Intuitive Reading Sessions (90 minutes) $5,000 value

12 X LIVE Group and 1:1 Spotlight Healing/coaching (90 minutes) $5,000 value

12 X Recorded Meditations / Activations (15 ~ 60 minutes) $400 value
90 days of personalized "Magic Sauce' ~ Johanna's Energetic Healing Field $10,000 value

90 days of A Powerful Group Intentional Field $10,000 value

6 X Business / Intuitive Classes with Guest Teachers $5,000 value

5 X Empowering & Clarity Giving Workbooks $500 value

Lifetime access to all the recordings, meditations, and community FB group $8,000 value

Join us anytime live or watch the recordings available 24x7 $1000 value

3-day in-person "Heal Your Money Story' retreat in Tulum, Mexico Sept, 14-18, 2023 $1000 value

TOTAL VALUE: $55,900
GOLD PLAN
ADVANCED ENTREPRENEUR LEVEL
$4900
Payment Plans Avaliable
12 X LIVE Advanced Business & Intuitive Trainings w/Johanna (90 minutes) ($20,000 Value)

12 X LIVE Intuitive Reading Sessions (90 minutes) $5,000 value

12 X LIVE Group and 1:1 Spotlight Healing/coaching (90 minutes) $5,000 value

12 X Recorded Meditations / Activations (15 ~ 60 minutes) $400 value
90 days of personalized "Magic Sauce' ~ Johanna's Energetic Healing Field $10,000 value

90 days of A Powerful Group Intentional Field $10,000 value

6 X Business / Intuitive Classes with Guest Teachers $5,000 value

5 X Empowering & Clarity Giving Workbooks $500 value

Lifetime access to all the recordings, meditations, and community FB group $8,000 value

Join us anytime live or watch the recordings available 24x7 $1000 value

3-day in-person "Heal Your Money Story' retreat in Tulum, Mexico Sept, 14-18, 2023 $1000 value


PLUS >>



12 X LIVE Leadership Business & Intuitive Trainings w/Johanna (90 minutes) $10,000 value

2 X 1:1 Private Healing & Business Sessions w/Johanna (90 Minutes) $3000 value

3 X 3hr LIVE Business Workshops (Customized to Student's needs) $6,000 value

3 X 3hr LIVE Healing Workshops (Customized to Student's needs) $6,000 value

Business Support Messaging (group) Mon-Fri 10-6 pm w/Johanna $10,000 value

TOTAL VALUE: $90,900
Wealthy Intuitives Immersion: